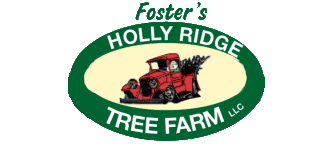 Foster's Holly Ridge Tree Farm
,LLC
116 South Chew Road
Growing since 1977 in Hammonton, New Jersey
Christmas Trees!
** We're SOLD OUT for the 2017 season **

Thank you for your patronage. Due to an unusually high demand for fresh cut trees, we are closed for tree sales for 2017 to ensure an adequate supply of mature trees for 2018.

Open regular hours for pickup of previously selected trees.